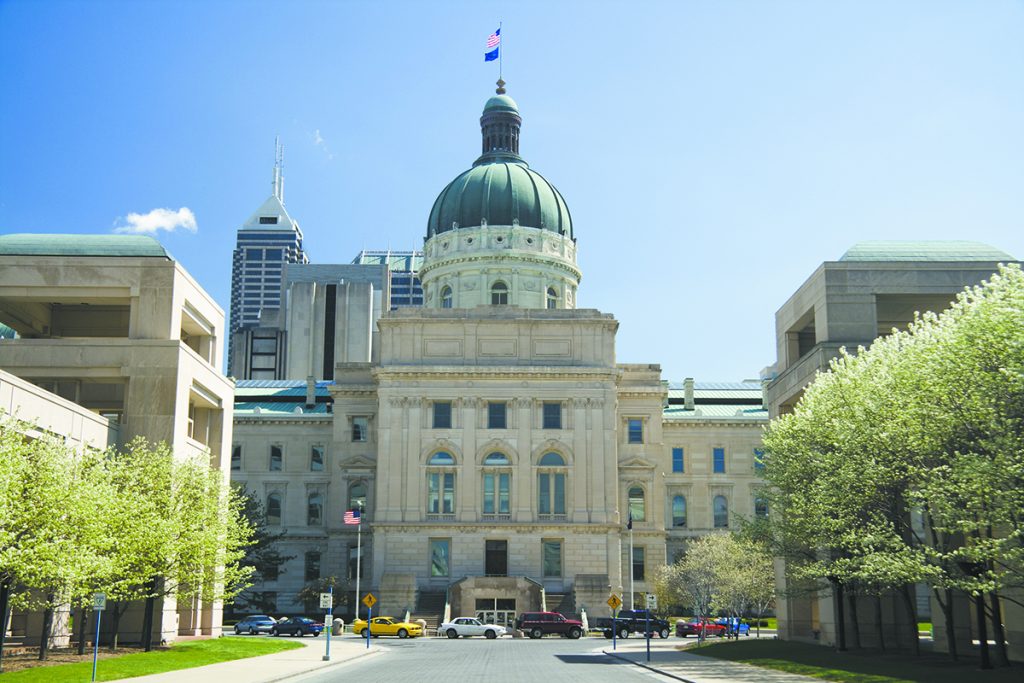 Gender identity and transition are at the center of a series of bills tabled by Indiana lawmakers in the 2023 session, including one that would require teachers and schools to disclose when students request their names or pronouns be changed.
This year's focus on transgender youth builds on similar themes from the 2022 session, when lawmakers passed controversial legislation to ban transgender girls from girls' sports. At the same time, lawmakers seem to steer clear of bills on other contentious social issues in schools that have sparked previous disputes in Indiana and elsewhere.
The proposed legislation has sparked alarm in some camps, including the Indiana ACLU, which has called for action to stop the "record number of anti-LGBTQ bills" in the Indiana legislature, calling it a "tablet of hate."
Senate Bill 354, authored by Republican Senator Jeff Raatz, chairman of the Senate Education and Development Committee, deals primarily with school admissions. But Raatz's bill would also require teachers and school employees to report to the school if a student indicates that they would like to change their "name, dress, pronoun, title, or word to identify the student in a way." identify that does not match the student's biological sex at birth."
They would also be required to report when a student expresses having "conflicting feelings about…or difficulties in dealing" with their gender identity or gender expression. The school would then have to pass this information on to the student's parents within five days.
GOP Rep. Michelle Davis, who last year drafted legislation banning transgender girls from girls' sports, introduced a bill this year that would ban medical professionals from offering sex reassignment or puberty blocking procedures to minors.
Another bill, authored by Republican Rep. Ryan Lauer and co-authored by Davis, stipulates that a child cannot be removed from the custody of a parent if the parent refuses procedures or therapies that "change the child's perception of sex or the sex of the child Confirm child if child's perception does not match child's biological sex."
At least one prominent lawmaker was pushing in the opposite direction. A bill by Senate Minority Leader JD Ford, a Democrat, would extend antidiscrimination protections in schools to students based on their gender identity and sexuality.
Ford's legislation, Senate Bill 39, would add sexual orientation and gender identity to state statutes prohibiting discrimination in public schools, which currently include disability, race, color, sex, national origin, religion and ancestry.
The bill would outlaw segregation based on sexual orientation and gender identity, and prohibit schools from denying students admission on that basis. It would also prohibit discrimination in hiring teachers based on their sexual orientation or gender identity.
Aside from the early focus on transition and gender identity, the General Assembly appears to lack the appetite to tackle other bills on contentious social issues that shaped the 2022 session, including another attempt to ban certain issues on race and racism from classrooms.
And despite previous reports, lawmakers seem uninterested in debating legislation similar to a bill in Florida — commonly referred to as the "Don't Say Gay" law — that Florida Gov. Ron DeSantis signed into law last year – which restricts discussions about sexuality Orientation in the first grades.
The House of Representatives' deadline for introducing bills was Thursday, while the Senate's deadline was Friday afternoon.
The Raatz and Ford bills were referred to the Senate Education and Career Development Committee, which meets for the first time on Tuesday. Neither of the bills are currently on the agenda that day.
Chalkbeat is a nonprofit news site about educational changes in public schools.