BERN — The city of Bern has neither a Walmart nor a cinema.
Instead, the small Adams County community of 4,200 has a replica of the clock tower in Bern, Switzerland, on the corner of its main intersection, celebrating its Swiss heritage.
Surrounded by Amish settlements and cornfields, the city is not what you would call an urban center.
"I mean, we have three traffic lights," said Clerk Treasurer Gwen Maller.
But for decades, the US Census Bureau ranked the community that way. Cities with at least 50,000 inhabitants were considered urban areas, and cities with at least 2,500 inhabitants – a threshold that had existed since 1910 – were defined as urban clusters.
Still, no one in Bern believes they live in an urban area, Maller explained, or even knows how the department rates the city.
"I would say that a rural community suits us better than an urban one," she said.
Last month, the Census Bureau agreed. In one of the most significant classification changes in decades, the agency doubled the minimum population to 5,000 people for an area to be considered urban.
A place is also considered urban if it has at least 2,000 housing units, based on the calculation that the average household has 2.5 people. The long-standing distinction between urbanized area and urban cluster has also been eliminated.
The change means 36 Indiana cities and towns are now considered rural for the first time in decades, although their populations remain generally stable. Nationwide, more than 1,300 towns, cities, and villages have been converted to a rural classification.
SMALL BUT IMPORTANT
The reclassification is something few have noticed, including many Indiana cities affected by the change. But the new definition has real ramifications, according to Carol Rogers, director of the Indiana Business Research Center and the governor's census liaison.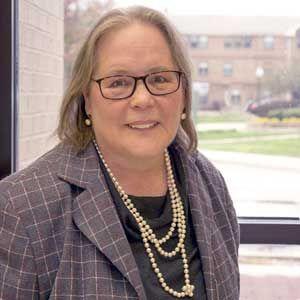 "It's one of those things that often only census freaks and demographers like me pay attention to, but it's going to affect cash flows," she said.
That's because a city's definition determines what kind of federal funding it can receive, including money for health care, education, and housing. Areas considered urban receive more transportation, while rural cities have more access to federal grants through the US Department of Agriculture.
The federal government has no standard definition of "urban" or "rural," so the Census Bureau's classification is often a basis for determining eligibility.
For many of Indiana's cities now considered rural, the change could allow access to more federal dollars and ultimately be a positive outcome, Rogers explained.
"I think it will either balance out, or it could be that they see an advantage in being able to apply for federal money that helps them as a redefined rural space," she said.
The Catalog of Federal Domestic Assistance identifies 55 programs specifically targeting rural communities that distributed $30.7 billion in fiscal 2016. Almost all of the money came from the USDA.
Clerk-Treasurer Maller pointed out that Bern does not receive federal dollars for transportation, but does receive some USDA funds. Most government programs that distribute money already considered the city rural. Now the federal amendment that officially classifies Bern as rural could bring in even more dollars.
GROWING INEQUALITY
But the new designation may not be as great a blessing as expected, according to Emily Wornell Seregow, a research assistant professor at Ball State University's Indiana Communities Institute.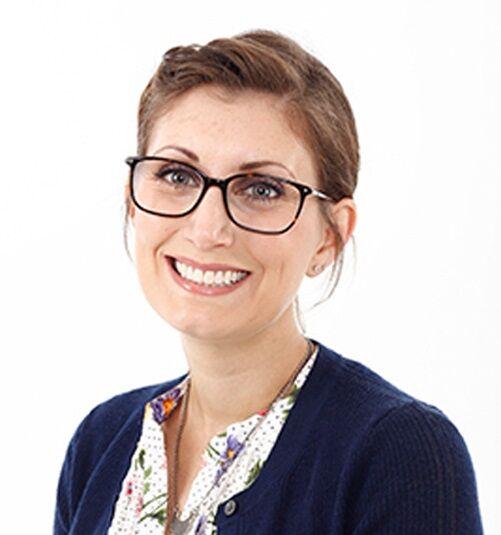 That's because many USDA programs don't use the Census Bureau's definition of rural. In fact, the department uses 13 different definitions depending on the program, Seregov explained. That means many cities now classified as rural by the Census Bureau have already received USDA funding.
"They might have access to more USDA funds through some of the programs, but by and large they already had access to a lot of these things," she said.
Cities also need to consider the fact that many of these programs are competitive in grants and often require matching dollars from the community. For small towns, these matching funds can be unaffordable and a financial drain, Seregov argued.
This isn't a problem in urban areas, which often automatically receive payouts for infrastructure or transportation improvements and don't have to offer matching funds.
"That could have some negative implications for some of these smaller places," she said. "That's one of the things that really increases inequality between rural communities."
RETHINKING RURAL
Doubling the population threshold to be considered urban marks a historic shift for the Census Bureau. This also applies to the use of the housing stock to determine a city's urban status.
According to Michael Ratcliffe of the US Census Bureau's Geography Division, residential density provides a more direct measure of the built-up landscape. The number of people in housing units can change over time, he explained, but the presence of housing in the landscape remains more stable.
Two standards for defining an urban area better represent places, such as seasonal or second-home communities, that are densely built-up but have a smaller population as of census day, April 1. Areas with above-average population per unit may qualify based on population.
Including housing in the definition is a reasonable shift and better represents which communities are growing, according to Census Commissioner Rogers.
"It really makes sense to help you think about this urban-rural divide a little bit differently," she said. "I think it's a clever way for the Census Bureau to get us to think a little bit differently, especially since housing is a challenge in many communities."
However, using housing to define urban areas can be problematic for cities and towns that are losing residents and are losing population rapidly, Seregov noted. These areas may have many homes, but many of them may be empty, creating a false image and inaccurate definition of the community.
Regardless, Rogers and Seregov agree that it was high time for the Census Bureau to redefine what constitutes an urban area, after what many saw as an unreasonably low population standard.
One thing is for sure: How the Census Bureau defines a city doesn't matter how the city defines itself.
"Will that change the identity of these cities in any way? I don't think so," Rogers said. "Many of these communities consider themselves small towns. But not being defined as urban by the government and having better access to funds earmarked for rural areas could prove to be a boon."