TIPTON – Tipton County Courthouse is easy to get to. The historic limestone building's three public entrances, all unguarded, can be used by guests to arrive at a court hearing, pay taxes, or attend a gathering.
Commissioner Tracey Powell is comfortable with this uncomplicated, unvetted public access.
"I feel safe there, at least myself," he said.
But according to the Indiana Judicial Conference, such unchecked courthouse access is a major security concern.
In 2018, the committee of more than 40 judges approved an updated list of eight basic security standards for Indiana courthouses, including the standard that every entry point must be inspected. Since most counties cannot afford multiple screeners, most courthouses should have a single entrance, the committee ruled.
In 2019, the Indiana Supreme Court went a step further and changed its rule on courthouse security plans.
The judges no longer asked counties to "give due consideration" to the standards when developing their safety strategies. Instead, the state Supreme Court ruled that courthouse security plans meet standards and must be submitted to the state for review every two years.
The deadline for submitting courthouse security plans has been set for January 2020.
Three years later, Tipton County still does not meet minimum standards and has not submitted a safety plan to the Indiana Office of Court Services.
The rural district with 15,300 inhabitants is far from alone.
Only 22 of Indiana's 92 counties have submitted a state-required safety plan, according to Dave Kuhnz, a prosecutor for the Supreme Court's Office of Communications, Education and Public Affairs.
Counties that don't meet the requirement are not all sparsely populated like Tipton. These include counties that are home to some of Indiana's largest cities, including Evansville (Vanderburgh County), Gary (Lake), Terre Haute (Vigo), Kokomo (Howard), and Anderson (Madison).
Although many larger counties have not submitted safety plans, almost all meet the requirements of state minimum safety standards.
But that doesn't apply to courthouses in smaller counties, which are struggling to raise funding to hire more security officers, buy screening equipment, or upgrade surveillance cameras.
UNFUNDED MANDATE?
Such is the case in Blackford County, which does not have the manpower or equipment to screen entry points at its Hartford City courthouse. With only 12,000 residents in the county, it's almost impossible to raise the money for these types of projects, said Circuit Court Judge Brian Bade.
"I think a lot of local people in the Blackford County government are motivated to solve the problem but feel like this financial hurdle makes it literally impossible," he said.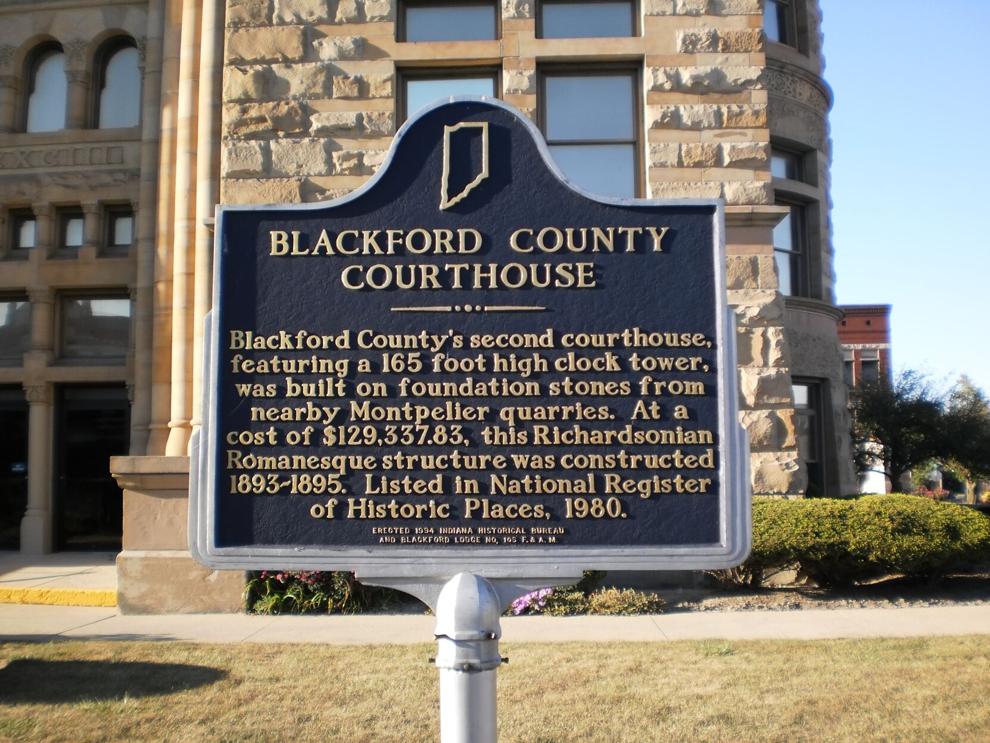 DeKalb Superior Court 2 Judge Monte Brown agrees. In 2019, the district purchased a state-of-the-art screening device that cost around $125,000 — a big payoff for the small district just north of Fort Wayne.
The new device makes residents and court employees feel much safer, but the price of this type of security measure is something many rural counties just can't afford, noted Brown, who serves on the Indiana Court Safety Committee.
"For a small county, when you have bridges and freeways and things like that that need to be replaced or fixed, that's a big deal," he said.
The Office of Court Services offers grants to help counties pay for these upgrades, but that funding sometimes doesn't go far because safety equipment is expensive.
Last year, the state awarded a total of $317,500 to 10 counties to fund courthouse security improvements, kiosks and wayfinding systems. In 2020, more than $437,000 was awarded to 13 counties, but that money was allowed to be used for COVID-19-related expenses. In 2019, 10 counties received a total of $275,000 in court reform grants.
All of that bounty money could be used for things other than courthouse security, and how much was actually spent on security projects isn't clear.
Still, the grant program has helped some counties make ends meet with security projects that have brought courthouses into line with the state's minimum security standards.
Blackford County applied for grants this year, and it's the only way the county can afford to implement new safety measures, according to Judge Bade, who also serves on the Indiana Court's Safety Committee.
State funds could help pay for new equipment, but they don't cover hiring law enforcement officers to patrol courthouses or operate screening equipment, Tipton County Commissioner Powell noted.
Paying the salaries and benefits of new employees is a constant new expense, he explained, and one that's difficult to fund in already uncomfortably tight budgets.
"We've been working for the last year or two to raise the funding for this and of course to be proactive rather than reactive," Powell said. "But the pay of the officers and anyone else who must be adjunct staff is not supported by a stipend."
RISE IN THREATS
Less than a quarter of all Indiana counties have submitted a safety plan to the state, but failure to comply carries no fines or statutory penalties.
That's because there is no enforcement mechanism to encourage counties to comply, according to Supreme Court Attorney Kuhnz.
Instead, the Office of Court Services has begun providing training to provide guidance to judges and other stakeholders in developing and updating their safety plans. The agency will continue to work with counties to ensure compliance with the rule, he said.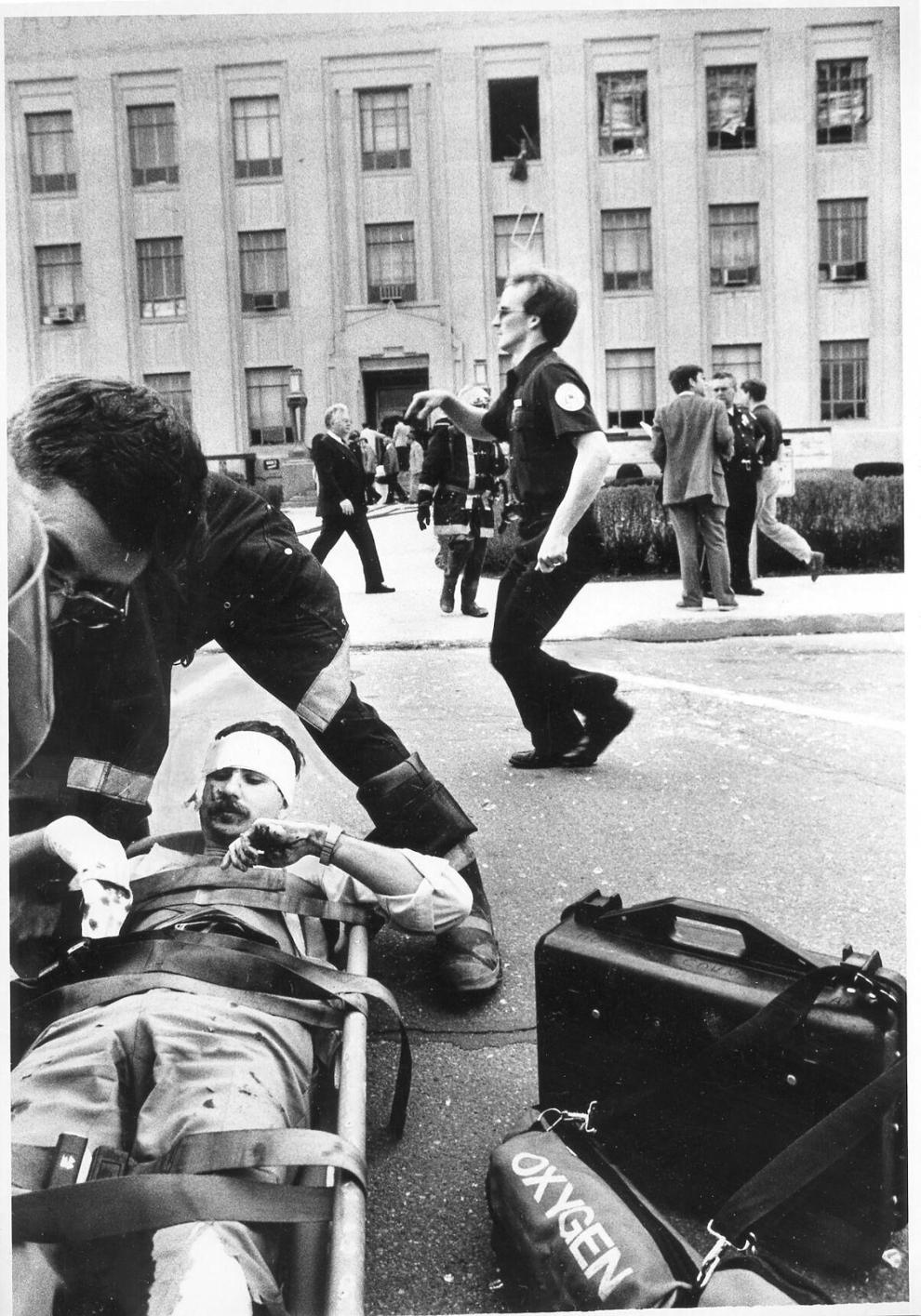 It's a reasonable approach to getting counties to comply with the new requirements, since most county officials want more security measures in their courthouses but simply can't afford it, argued LaGrange Circuit Court Judge William Walz.
Even if there are no teeth to enforce the stricter requirements, the fact that the state has taken such a strong stance has gone a long way in motivating many counties to take action sooner rather than later, he said.
"It's a lot easier when the Supreme Court says it, versus someone on the ground saying, 'Hey, we have to spend hundreds of thousands of dollars to upgrade,'" Walz said. "It certainly helps to have stronger language to encourage them to make these changes."
The Indiana Judicial Conference has made it clear that courthouse security is one of its top priorities. The issuance was the first listed in the 2020 Strategic Plan for the next decade.
"Courthouse security needs to be dramatically improved," the judiciary said in its summary of the plan. "Trial parties, witnesses, juries, magistrates, attorneys and the public deserve to feel safe in the places where they work and seek justice."
The state's renewed push to get counties to increase courthouse security comes amid a surge in threats and inappropriate communications against federal judges and other court personnel. Nationally, those incidents increased from 926 in 2015 to more than 4,200 in 2020, according to the US Marshals Service.
According to the National Center for State Courts, there is no national archive of state court threats and incidents. Documentation of these incidents of violence or safety pants comes almost entirely from newspaper reports, the center noted.
But watching the news is enough to convince Blackford County Judge Bade that courthouse safety is more important now than ever. With shootings at grocery stores or malls almost daily, counties cannot take their courthouse security for granted, he explained.
"There seems to be an epidemic of reactionary violence within the community," Bade said. "Unfortunately, we live in a time where there could be dire consequences if you're not willing to deal with it. Be best prepared and do not need these preparations."