Twelve-year-olds across the country can rejoice.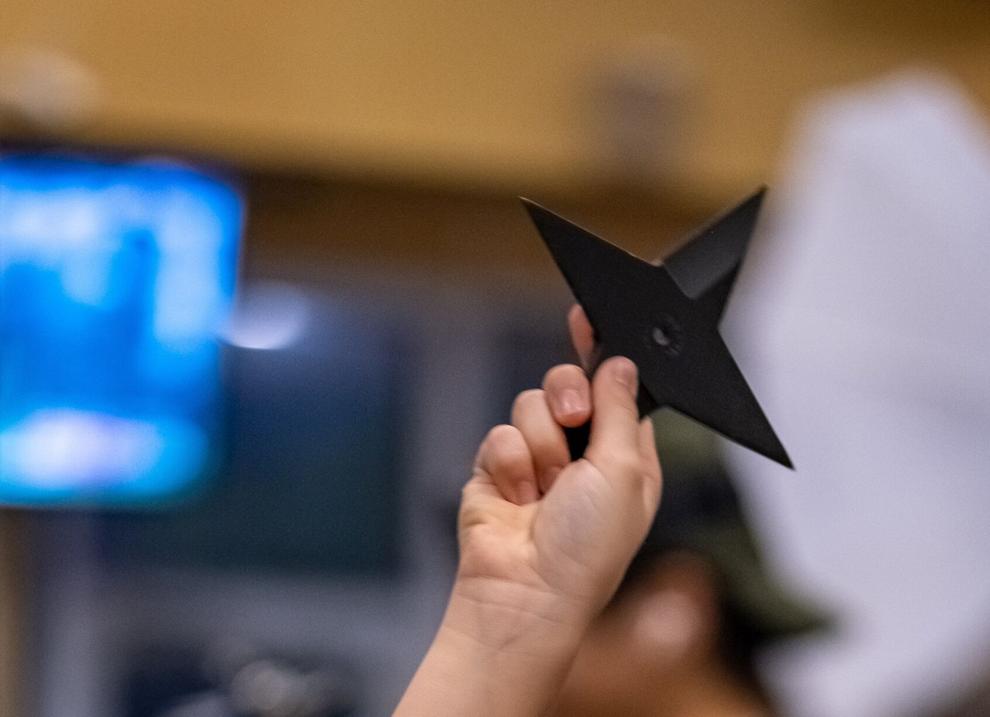 Senate Bill 77 was passed unanimously by the Senate Corrections and Criminal Justice Committee Tuesday morning. It would allow Hoosiers as young as 12 to own recreational throwing stars in certain business premises.
The making and possession of throwing stars is currently a Class C misdemeanor in Indiana.
Throwing stars were popularized by movies and video games years ago. Both toys and real ones were loved by children and youngsters but caused anxiety among parents due to safety concerns. It's difficult to throw accurately, and it takes skill for the weapon to actually hit its targets – no doubt part of its appeal to children.
"I will not be holding a demonstration today, but I would be happy to try if it was necessary to delay the bill," said Sen. Liz Brown, R-Fort Wayne, to the committee's laughter. She and Sen. Linda Rodgers, R-Granger, drafted the bill.
It would also change the language in the current law from "Chinese throwing star" to "throwing star". (Sometimes known as ninja stars, throwing stars actually originated in Japan and are called shuriken, according to the blog Knife Depot. The rough translation of shuriken is "sword hidden in hand.")
Brown said this bill will allow businesses like ax throwing entertainment centers to incorporate throwing stars as well. She also noted that the name change is important because it's more culturally appropriate.
"I just want to compliment my colleague on changing the title," said Sen. Greg Taylor, D-Indianapolis. "That was a good move. I think it was overdue. I wish I had."
SB 77 defines a throwing star as "a throwing knife, throwing iron, or other knife-like weapon having blades set at various angles."
Jayden Weeden of Indianapolis remembers when his uncle gave him ninja stars along with a ninja costume when he was a kid.
"I first started throwing them at trees and they got stuck," Weeden said. "I started throwing them at birds but never hit any. My mother took her away afterwards."
Now at 20, Weeden thinks they're still dangerous weapons, but not as dangerous as other weapons that humans have access to. He thinks they should be legal.
Joel Wieneke, chief counsel for the Indiana Public Defender Council, testified to demand that the throwing star ban be scrapped entirely. He noted that in his personal opinion, throwing axes was probably more dangerous than throwing stars. But he said his agency supports SB 77 because it reduces the risk of someone being prosecuted for using a throwing star.
Committee members voted to bring the bill to the full Senate, where they hope it will achieve its goal.
Kyra Howard is a reporter for TheStatehouseFile.com, a news website run by Franklin College journalism students.