Amani Mitchell, a freshman at Indiana State University, spent part of her day Thursday assembling small plastic bags of toiletries for the homeless.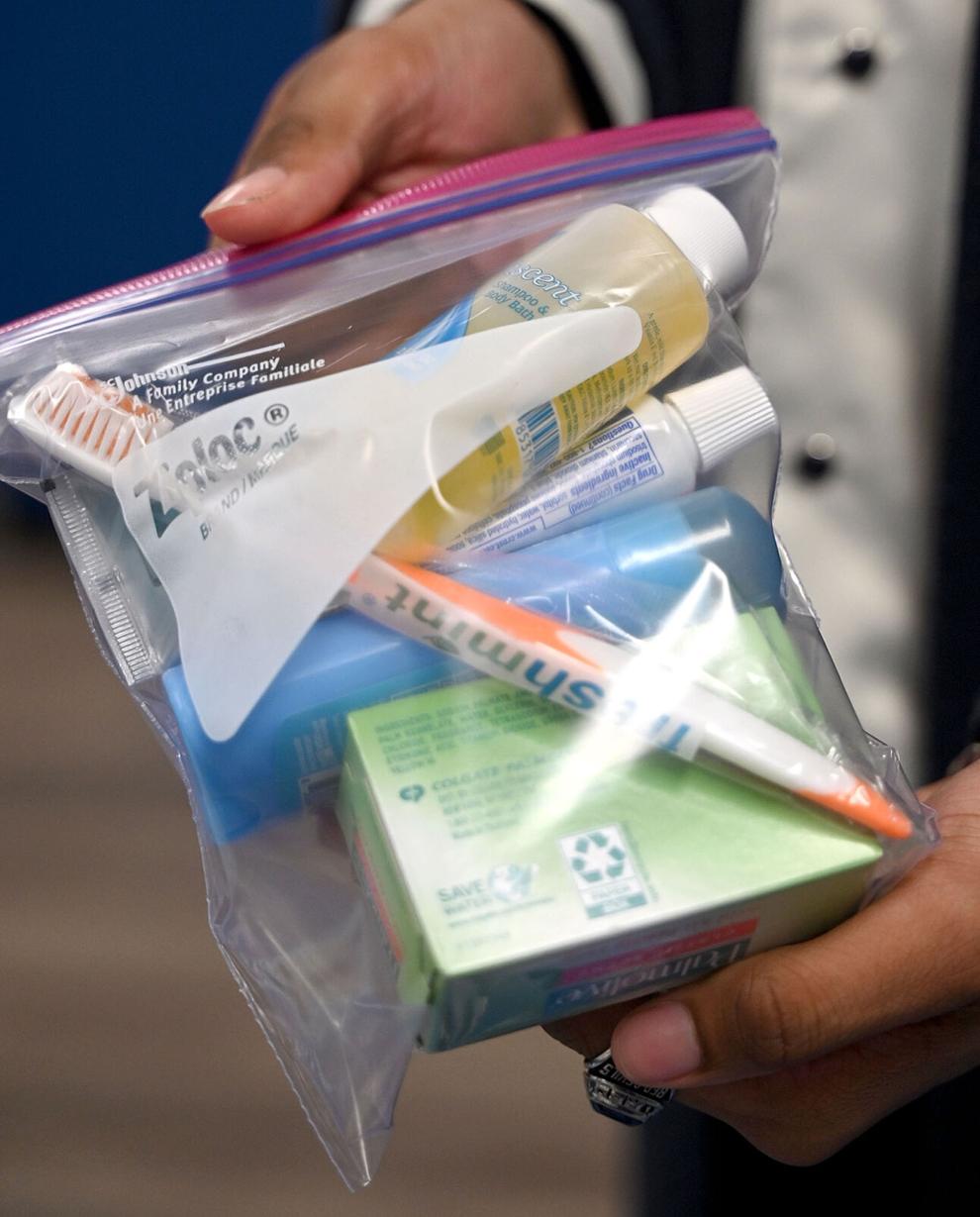 She participated in the ISU Charles Brown African American Cultural Center's "stop-and-serve" community service project; It was one of several activities the center planned this week in honor of Rev. Martin Luther King Jr.
Mitchell, who is from Indianapolis, put soap, shampoo, toothpaste, toothbrushes, and deodorant in the bags and made sure to restock the items for other students to attend.
Giving back to the community "is something we have to do," she said.
"Growing up, I saw a lot of homeless people. We can do more to help them than just leave them on the street to be alone," Mitchell said. "If we have the tools and resources to help them, why not do it."
Later in the day, the assembled bags were taken to the Vigo County Public Library, where staff will distribute them.
Sarnaya Morland, a research assistant at the cultural center said: "We noticed a larger homeless population there (in the library), a sort of in-and-out traffic. We want to make sure we're giving them what they need, and I think the library has also noticed that the population is growing."
Stop-and-serve community service projects are something students can easily and quickly fit into their schedule.
Sanitary bags for the homeless "are something that we thought was a huge need in the community," Morland said. "We want to give something back and thought this would be the perfect way to do it."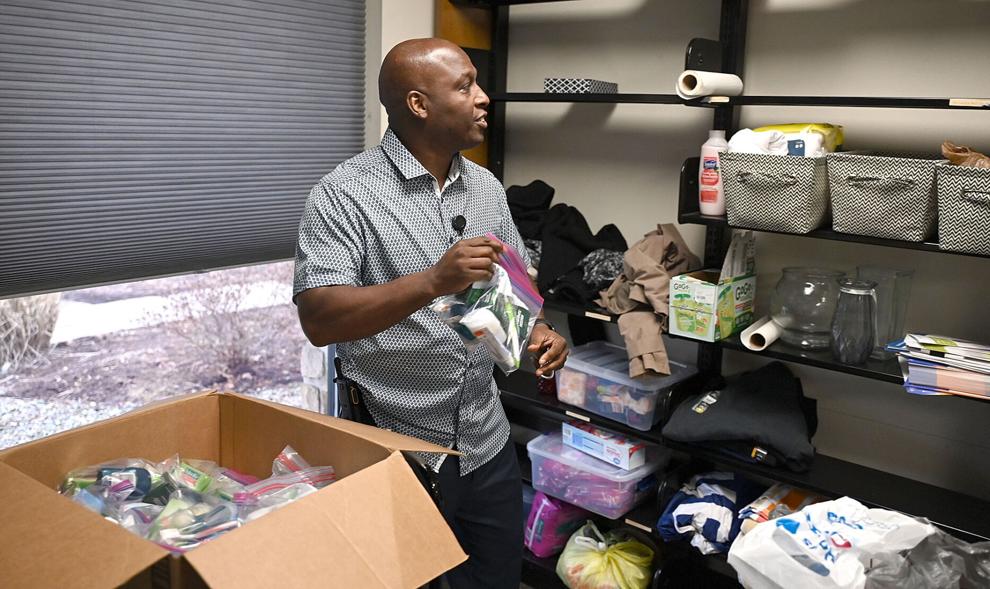 Students and staff at the cultural center often see homeless people walking by on their way downtown, said Valerie Craig, the center's deputy director.
Library staff have told them how much the discreetly distributed toiletries are appreciated.
Other students participated in the stop and serve project. Marc Porter, a freshman from Indianapolis, said, "I had people in my family who needed things like this sometimes. It always feels good to help someone less fortunate."
Elijah Hobson, also an Indianapolis freshman, said, "I think it's important to give back to our community to those less fortunate."
The week-long celebration of Martin Luther King Jr. continued Thursday evening with a presentation by Carol Anderson at 7:00 p.m. at the Tilson Auditorium. A reception began at 6pm in the Heritage Ballroom.
Anderson, the keynote speaker at the MLK Celebration, is the best-selling author of White Rage; "One Person, No Voice: How Voter Suppression Destroys Our Democracy"; and The Second: Race and Guns in a Fatally Unequal America.