Creates 135 new full-time positions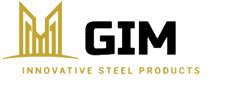 NEW ALBANY, IN. (November 14, 2022) Manufacturing momentum in southern Indiana continues unabated as GIM, Inc., a network partner of SPS Technology and a US manufacturer of sandwich panel systems, plans to invest $18,472,000 in a new manufacturing campus at the former Tokusen USA facility on West Weir Road in Scottsburg, Indiana. The company's investment, which included nearly $10 million in land acquisition, $3 million in new construction, $1.125 million in existing building improvement, over $3 million in rental payments and over 1.25 Millions of dollars in new equipment, furniture, fixtures, hardware and software will result in up to 135 new full-time jobs, paying well above the average Scott County wage.
GIM Inc.'s sandwich panel system is a load-bearing structural composite panel with a high strength-to-weight ratio and extended fatigue life, making it an ideal replacement for concrete in bridges, parking garages, stadiums, arenas, and clean room floor panels, as well as specialty applications such as threat protection. GIM product lines also include agricultural, commercial and industrial structural steel frames and educational facilities. SPS avoids the negative environmental impact of concrete while providing time savings and reducing road closures and slowdowns during bridge construction, allowing many bridge projects to go from 6-12 months to an installation time of 45 days or less.
"This is an important strategic investment for GIM, Inc." said Company President Chris Gibbs. "We are beginning to enter a market to meet the increasing demand for green, time-saving infrastructure solutions in the United States and beyond. The State of Indiana, the City of Scottsburg and One Southern Indiana (1si) have been fantastic partners who have worked hard to make this process seamless since we chose Southern Indiana for our manufacturing footprint."
Based on the company's job creation plans, the Indiana Economic Development Corporation (IEDC) has committed to invest up to $1.9 million in GIM, Inc. through incentive-based tax credits. The tax credits are performance-based, meaning GIM, Inc. is eligible to claim incentives once Indiana residents are hired. In addition, the City of Scottsburg is offering the company a personal and property tax rebate that will be phased in over five and 10 year periods, respectively.
"Indiana's manufacturing industry continues to lead, driving new technology and innovation – another example of Indiana's strong leadership in advanced manufacturing and favorable business climate," said Indiana Secretary of Commerce Brad Chambers. "GIM Inc.'s PLC solutions provide a more sustainable solution to our world's building and infrastructure needs, ensuring our future is safe and green. We look forward to welcoming the company to Indiana and our robust manufacturing sector."
"This is great news for the city of Scottsburg and the region," said Terry Amick, Mayor of the City of Scottsburg. "We are excited to be working with the GIM, Inc. team as they build on their tremendous success and establish a vibrant presence in southern Indiana. This building has a great history and will serve as the perfect home for this company as it grows here in Scottsburg."
"Southern Indiana is quickly becoming a household name for advanced, green manufacturing and technology," said Wendy Dant Chesser, President and CEO of One Southern Indiana. "GIM, Inc.'s decision to open a facility in Scottsburg is further validation of the region's growing appeal for companies like theirs. The presence of GIM, Inc. is a welcome addition to the impressive lineup of companies that have already chosen to locate or expand here. As always, 1si is delighted to be a partner in this process and is ready to support us in any way we can."
About GIM, Inc.
GIM, Inc. is an eco-friendly, sustainable manufacturing company established to design and manufacture intellectual property products for diverse industries and provide engineering excellence and construction with a proven network of suppliers to deliver on time. The company has developed a diverse portfolio of products to sustain business through various types of economic changes and believes in supporting and fostering growth in the communities where they live and work. For more information, contact GIM, Inc. at gibmfg.com