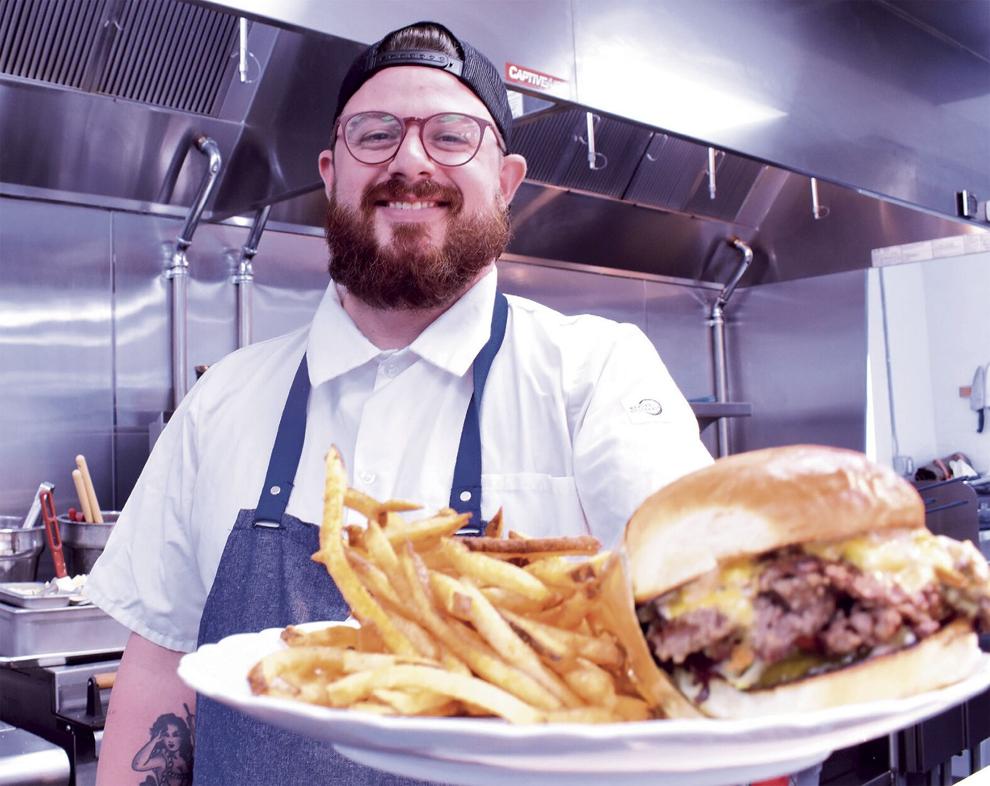 Sean Sinclair, chef and owner of Bar Castaneda, is among 11 New Mexicans honored this month by New Mexico Magazine for going "above all" for their communities over the past year.
The magazine highlights Sinclair's efforts to prepare "comfort food" for thousands of first responders and evacuees during the largest wildfire in New Mexico history earlier this year.
During the wildfire's most critical time, when people were forced to flee their homes and firefighters from across the country rushed to Las Vegas's aid, Sinclair and his team partnered with an international non-profit organization called World Central Kitchen to help as many as possible meals.
Through the efforts of the nonprofit and local donations organized by Sinclair, Bar Castaneda has been able to feed countless people and help them get back on their feet. In addition to their in-house food, World Central Kitchen helped them pack take-out meals that were shipped to the people they were displaced to at the time.
At its peak, Bar Castaneda's free food service fed more than 750 people a day, supported by local donations and the constant hard work of Sinclair and his team.
All 11 awardees should be highlighted during a special YouTube broadcast on November 17th. The link to the live or rebroadcast is: https://www.youtube.com/watch?v=N9LDOtzLYdA
They will all be honored in the December issue of New Mexico Magazine, and their individual segments will run throughout December on KOB in New Mexico.
Other honorees include:
Elizabeth "Liz" Bradford
primary school teacher
La Mesa Elementary School
dr Sanjeev Arora
gastroenterologist
University of New Mexico Health
Doris Fields
Educator, artist and community builder
Mary Ann Cortese
Friends of the Bosque Redondo Memorial
Beverly Charley
Army veteran
dr Jodi Casados ​​& Dr. Levi Maes
La Clinica del Pueblo de Rio Arriba
Enrique Macias Moreno
founder
Roswell Township Disaster Relief
Diana Molina
creative director
Art association Juntos
Kirsty Forest
founder
Silver bells